Posts for: October, 2017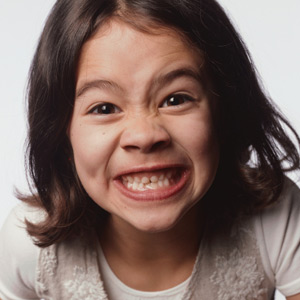 It can be alarming to be awakened in the middle of the night by a screeching, gritting sound coming from your child's bedroom. No, it's not a scene from a horror movie: it's your child grinding their teeth as they sleep — a behavior so prevalent in children under eleven it's considered normal.
That doesn't mean, however, you should completely ignore it. While it isn't harmful for most children, a few can encounter tooth wear, pain or trouble sleeping that calls for some form of intervention.
The causes for tooth grinding and similar habits known collectively as bruxism aren't thoroughly understood, but in children it's believed linked to the immaturity of the neuromuscular system that controls chewing. Some point to shifts from one stage of sleep to another — more than 80% of grinding episodes occur in lighter stages of sleep and only 5% to 10% during the deeper Rapid-Eye-Movement (REM) stage. It also seems prevalent in children who snore or have other symptoms of sleep apnea.
One primary concern is how the behavior can affect teeth, particularly through abnormal wear. The teeth, of course, make hundreds of contacts with each other every day during eating, speaking or jaw movement. If, however, the forces generated during these contacts chronically exceed normal parameters, as with bruxism, it can cause accelerated tooth wear. This can result in a higher susceptibility to tooth decay and appearance changes later in life.
If your child is exhibiting problems associated with teeth grinding, there are ways to address it. We may recommend a thin, plastic mouthguard they wear while sleeping that prevents the teeth from making solid contact with each other. We may also refer you to an ear, nose and throat specialist if we suspect signs of sleep apnea. And, children under severe psychological stress, which can also trigger teeth grinding, could benefit from behavioral therapy.
The good news is most grinding habits fade as children enter their teens. In the meantime, keep a watchful eye and see us if you notice any indications this common habit is affecting their health and well-being.
If you would like more information on teeth grinding habits, please contact us or schedule an appointment for a consultation. You can also learn more about this topic by reading the Dear Doctor magazine article "When Children Grind Their Teeth."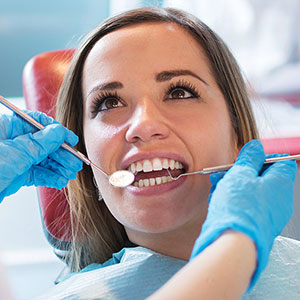 If you suspect you have periodontal (gum) disease, it's important to get a correct diagnosis and begin treatment as soon as possible. The sooner you begin treatment the better the long-term outcome.
Gum disease is a bacterial infection that's most often triggered by plaque, a thin film of food particles on tooth surfaces. Plaque buildup most often occurs when a person doesn't practice effective oral hygiene: daily brushing and flossing and professional cleanings at least twice a year.
The most common type of gum disease, gingivitis, can begin within days of not brushing and flossing. It won't always show itself, but you can have symptoms like swollen, red or bleeding gums, as well as bad taste and breath. You could also develop painful abscesses, which are localized pockets of infection within the gums.
If we don't stop the disease it will eventually weaken the gum attachment to the teeth, bone loss will occur and form deep pockets of infection between the teeth and bone. There's only one way to stop it: remove the offending plaque from all tooth surfaces, particularly below the gum line.
We usually remove plaque and calculus (hardened plaque deposits) manually with special hand instruments called scalers. If the plaque and calculus have extended deeper, we may need to perform another procedure called root planing in which we shave or "plane" the plaque and calculus (tartar) from the root surfaces.
In many cases of early gum disease, your family dentist can perform plaque removal. If, however, your gum disease is more extensive, they may refer you to a periodontist, a specialist in the treatment and care of gums. Periodontists are trained and experienced in treating a full range of gum infections with advanced techniques, including gum surgery.
You can also see a periodontist on your own for treatment or for a second opinion — you don't necessarily need a referral order. If you have a systemic disease like diabetes it's highly advisable you see a periodontist first if you suspect gum disease.
If you think you might have gum disease, don't wait: the longer you do the more advanced and destructive the disease can become. Getting an early start on treatment is the best way to keep the treatment simple and keep gum disease from causing major harm to your teeth and gums.
If you would like more information on the diagnosis and treatment of gum disease, please contact us or schedule an appointment for a consultation. You can also learn more about this topic by reading the Dear Doctor magazine article "When to See a Periodontist."