Posts for: August, 2015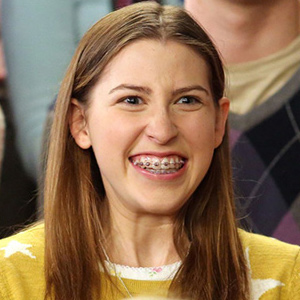 Fans of the primetime TV show The Middle were delighted to see that high school senior Sue, played by Eden Sher, finally got her braces off at the start of Season 6. But since this popular sitcom wouldn't be complete without some slapstick comedy, this happy event is not without its trials and tribulations: The episode ends with Sue's whole family diving into a dumpster in search of the teen's lost retainer. Sue finds it in the garbage and immediately pops it in her mouth. But wait — it doesn't fit, it's not even hers!
If you think this scenario is far-fetched, guess again. OK, maybe the part about Sue not washing the retainer upon reclaiming it was just a gag (literally and figuratively), but lost retainers are all too common. Unfortunately, they're also expensive to replace — so they need to be handled with care. What's the best way to do that? Retainers should be brushed daily with a soft toothbrush and liquid soap (dish soap works well), and then placed immediately back in your mouth or into the case that came with the retainer. When you are eating a meal at a restaurant, do not wrap your retainer in a napkin and leave it on the table — this is a great way to lose it! Instead, take the case with you, and keep the retainer in it while you're eating. When you get home, brush your teeth and then put the retainer back in your mouth.
If you do lose your retainer though, let us know right away. Retention is the last step of your orthodontic treatment, and it's extremely important. You've worked hard to get a beautiful smile, and no one wants to see that effort wasted. Yet if you neglect to wear your retainer as instructed, your teeth are likely to shift out of position. Why does this happen?
As you've seen firsthand, teeth aren't rigidly fixed in the jaw — they can be moved in response to light and continuous force. That's what orthodontic appliances do: apply the right amount of force in a carefully controlled manner. But there are other forces at work on your teeth that can move them in less predictable ways. For example, normal biting and chewing can, over time, cause your teeth to shift position. To get teeth to stay where they've been moved orthodontically, new bone needs to form around them and anchor them where they are. That will happen over time, but only if they are held in place with a retainer. That's why it is so important to wear yours as directed — and notify us immediately if it gets lost.
And if ever you do have to dig your retainer out of a dumpster… be sure to wash it before putting in in your mouth!
If you would like more information on retainers, please contact us or schedule an appointment for a consultation. You can learn more in the Dear Doctor magazine articles "The Importance of Orthodontic Retainers" and "Why Orthodontic Retainers?"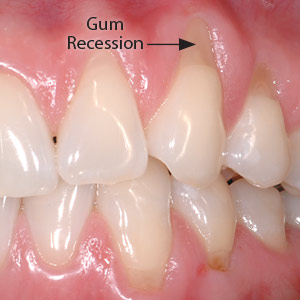 We most often associate plastic surgery with cosmetic enhancements to our outer appearance. While this is their primary purpose, some forms of reconstructive surgery restore lost function and health as well as improve appearance. A classic example is cosmetic periodontal (gum) surgery that restores receded gum tissues that have exposed more of the tooth than is visually appealing.
Gum recession occurs primarily because of excessive brushing (too hard or for too long) or because of periodontal (gum) disease, a bacterial infection that ultimately causes gum tissue to detach and pull away from the teeth. Gum recession not only affects the appearance of the teeth, it can expose the tooth's root surface to further infection and decay. Without treatment, the disease could progress causing further damage with the potential for the tooth to be eventually lost.
In conjunction with plaque removal to stop gum disease and possibly other treatments like orthodontics to correct misaligned teeth, cosmetic gum surgery is used to rejuvenate lost gum tissues around teeth through tissue grafting. In these procedures, a combination of surgical approaches and/or grafting materials are attached to the area of recession to stimulate the remaining tissue to grow upon the graft and eventually replace it.
Donor grafts can originate from three sources: from the patient (an autograft); another person (an allograft); or another animal species, usually a cow (a xenograft). Tissues from outside the patient are thoroughly treated to remove all cellular material and bacteria to eliminate any possibility of host rejection or disease transmission.
Depending on the nature of the gum recession and tooth condition, the procedure can take different forms. It could involve completely detaching the graft tissue from the host site and re-attaching it to the recipient site. But if more of the tooth root is exposed, the surgeon may cover the graft with tissue adjacent to the host site to supply blood to the graft, and affix the loosened pedicle to the graft site. While any technique requires advanced training and experience, the latter procedure involves microsurgical techniques that require the highest levels of technical skill and art.
Cosmetic gum surgery can result in healthier gum tissues and teeth that are less susceptible to infection and loss. No less important, though, these procedures can return a more natural look to your teeth and gums — and a more pleasing smile.
If you would like more information on gum tissue reconstruction, please contact us or schedule an appointment for a consultation. You can also learn more about this topic by reading the Dear Doctor magazine article "Periodontal Plastic Surgery."